Pictures and More Pictures!
Ain't no better view of the Marathon than our view! After the day that we had, it was very difficult to remember where the pictures were and work to get those within the post. But here we are, all happy while Spring has sprung.
That one time
A couple of weeks ago my boss at work gave out tickets they had received in the department to all the student employees and more of the staff. 

These were not any tickets, they were special tickets. She got us tickets to the circus.

I KNOW RIGHT. I can't even remember last time I went to the circus before this, so granted I was like, the circus hell yeaahh. For the longest time I was under the…
In Anticipation of Graduation
With Marathon Monday officially behind us and about two weeks left of classes, Graduation is looming over all seniors' heads.

This doesn't necessarily have to be a bad thing, but with so little time some things are guaranteed to have happened and/or to soon happen.

1. At some point along this semester, you had a lazy day.

And you never came back from it. Yup, senioritis kicked in sometime ago and…
A Fan-girl Moment
I am very late on the bandwagon on this one, but I just recently saw The Amazing Spider Man and I absolutely loved it. SOOOO much better than the other franchise. But I'm sure that comes as no surprise because I'm sure everyone has come to this realization way before I have. So of course I'm looking forward to going and watching the second movie when that comes out (two weeks?). 

But the reason…
Alas, Marathon Monday
I am writing this post from my bed. My legs feel like they're about to cut off at the knees and ditch the rest of my body. My face is slightly sun burnt and consequently warm. I am tired, really tired. 

But it feels good to know that these are the symptoms you get as a result of having had a successful Marathon Monday. 

Not gonna lie, when I could hear people lined up along Beacon St. and already…
So… GoT
Okay, just finished watching E3 of S4 of Game of Thrones.

…

Really? Did anything happen in that episode that we didn't already know?

Save for a scene or two that were meant as shocking I guess, I don't think they could have made a more boring episode if they tried.

Oh wait, Little Finger is back? He's the one responsible for Joffrey's death? And he's spinning it all to make it look like it was…
How to prepare for a successful Marathon Monday with your friends
How to prepare for a successful Marathon Monday with your friends
There are some simple concepts you need to keep in mind when it comes to Marathon Monday. The day all your friends get together from the break of down and drink. And there's people running outside your window. You, also, partake in day drinking. And there's people running outside your window. There's an inexplicable amount of cheering coming from outside which only encourages you to drink on…
Call a boy a gentleman and watch his shoulders straighten. Call a girl a lady and watch her spirit turn graceful. Humanity was brought into existence by God speaking words into the void of the universe. We tend to become what we are called.
Sweet Caroline!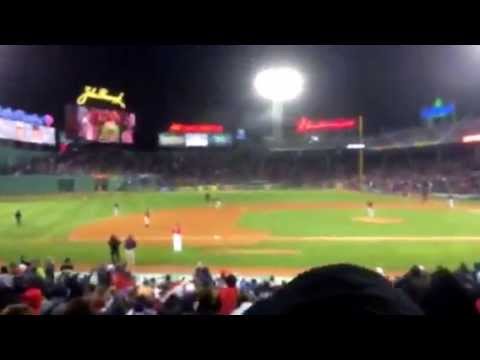 This past Friday night I went to my very first Red Sox game with some friends. I had never been to Fenway before, even though I see the stadium from my window and I've been going to school in Boston for the past four years.

The highlight of the game for me (which, btw, they lost) was when the entire stadium started chanting along to Sweet Caroline. Its apparently the tradition for the fans to do…
If you could pick a soundtrack…
If you could pick a soundtrack…
If you could pick a soundtrack to a movie, or a TV show, or anything at all, what would you match to what?

I was listening to Lana Del Rey's Gods & Monsters  and Sansa from Game of Thrones came to mind.

WARNING: CONTAINS GOT SEASONS 1-3 SPOILERS.

That might seem like a strange connection because the song and the video are provocative in a way that we haven't yet seen Sansa's character, but…